V4ink Knowledge Base
Updated: July 04, 2022
The Common Questions of CE505A/X Toner Cartridge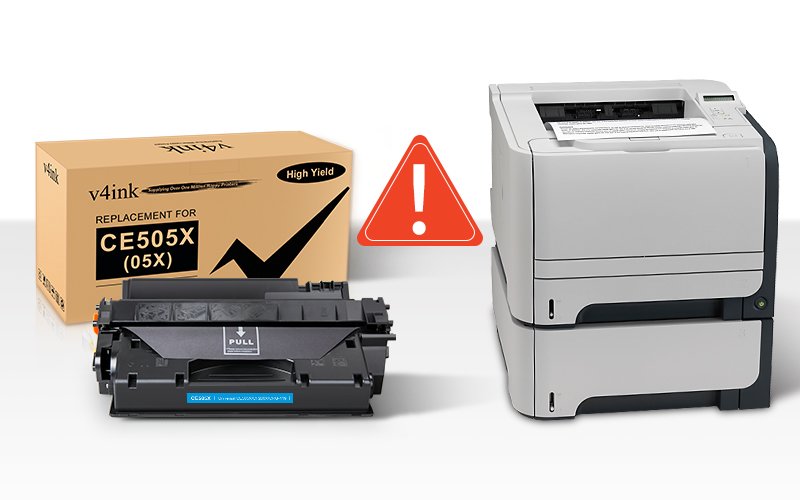 Users who are trying to figure out problem within the facets including print quality correction, compatibility and page amounts can walk out the maze through this article. This article can be perceived as a detailed reminder before you use v4ink CE505A or black toner cartridge.
---
Improper Size
Verify the printer model in the first place. This step is able to prevent any unexpected damages. If purchased a wrong cartridge, please contact us for the later return process. How to check the applicable printer list? Just click into our product pages, and the related information will be shown within. Though the primary difference between CE505A and CE505X toner cartridge is the page yield, but there are a few models which only use one of them.
If the toner cartridge is too large to fit in, please ensure you have followed the installation manual that came along to take away all the plastic cap, sealing tape or protective paper prior to final installation step.
When you intend to insert the cartridge into the compartment of the printer, let the gear or parts of two sides align with the sliding tracks for a smooth placement.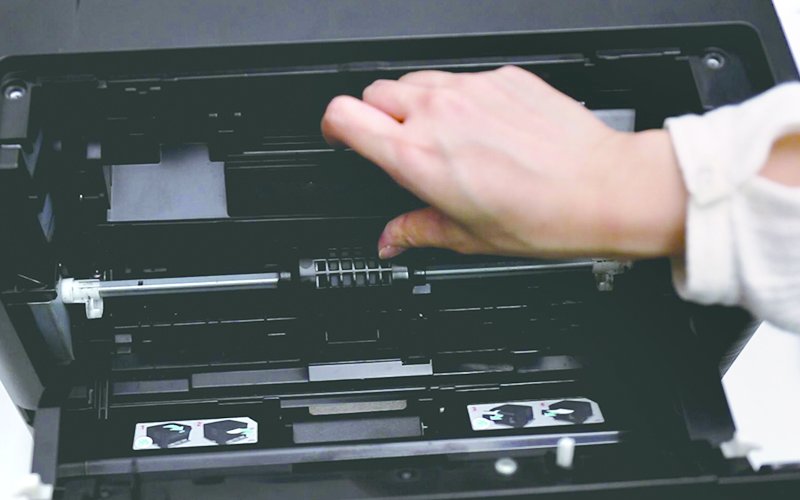 ---
Smearing copy
During a long-time transit, a small amount of the powder may spill out. To use a dry cloth or tissues to remove the spilled powder from the cartridge before use. In the meantime, Pls don't touch the ROLLER as this inappropriate handling will affect the print quality.
Please contact us if the package is severely damaged and parts are broken when you unbox.
---
Blank papers
Please make sure the sealing tape is pulled out from the cartridge entirely.
---
Fading content
To shake the cartridges horizontally for a couple times renders the powder more even for a sharp clear text.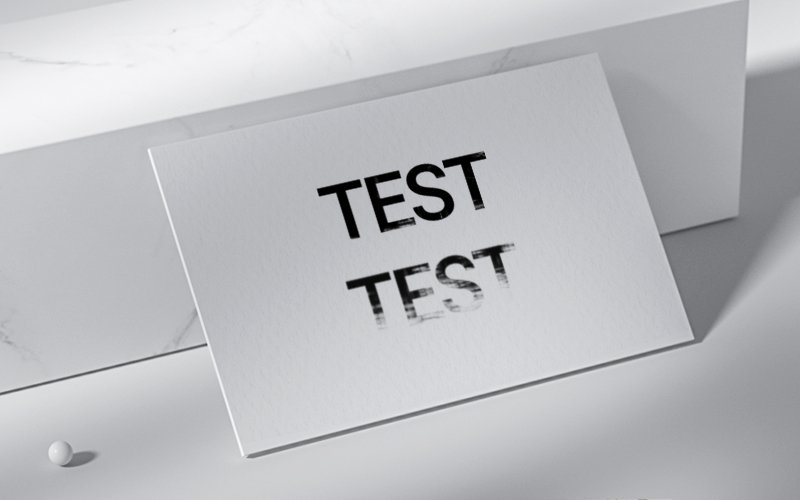 ---
Incompatibility
Check your printer model and its compatible toner cartridge at first.
If the Non-HP message displays in the prompt or on the printer, press OK to dismiss the notification and get started your printing job.
Here we recommend the users to shut off the Upgrade Function, Cartridge Policy and Cartridge Protection lest any third-party cartridges fails to be recognized by the printers.
---
Paper Jam
Step 1 Check the position where the papers get stuck.
Step 2 Flatten the jammed paper and gently remove the paper with both hands
Step 3 Clean the paper scraps off the printer
Step 4 Double confirm the recommended paper size for your printer(If papers are wet during humid weather, please replace them with new ones)
Thank you for your reading!
Related Products