What Brother's toner cartridges can bring to you?
Excellent print quality, best value for the money - Brother TN221/TN225 Compatible Toner Cartridge.
For the first time I want to try a product of Brother toner cartridges belonging to HL-3140CW. The full name is called Brother TN221/TN225 Compatible Toner Cartridge. TN221/225 is the model name, and it can yield as much as 2500 pages 5% coverage of A4 letters.
What is your printer model? This TN221/225 is compatible with Brother-HL Printer: HL-3170CDW, HL-3140CW, HL-3180CDW, HL-3150CDW, HL-3150CDN; Brother-MFC Printer: MFC-9330CDW, MFC-9130CW, MFC-9340CDW, MFC-9140; Brother-DCP Printer: DCP-9020CDW.
Brother TN221/TN225 Compatible Toner Cartridges are manufactured in a strict way and well-selected procedure. When we judge a toner cartridge's performance, full toners are the first and basic point. And then well-selected toners can guarantee the clarity when finishing printing. Cartridges are also keys since good accessories assure the quality. Please take it easy, our product is easy to set up and it only takes three steps.
Big capacity of toner cartridges is designed to satisfy corporate users. TN221/225 lets you print put 2500 pages. Finally full points printing sculptures will be presented to your colleagues. TN221/TN225 pick premium and superior resin and coal as the original materials. Come and experience the even, fine and smooth particles. V4INK makes the printing results stable and clear.
For more knowledge, as a core accessory of laser printer, drum core transforms the printing signals to impulse signals and achieves the imaging course. The support in the package is to protect the toner cartridges from being broken when being shipped and strip sealing can prevent dust and any leakage. Dear consumers can slightly pull the product out in horizontal direction.
V4INK for sure gives person, corporates, schools and other organizations not only best ink and toner but also excellent value for the money. Here is a review from one of our customers:
"I'm always running out of toner and ink! This time I decided to purchase a bulk pack so I have extra on hand. This is an excellent value for the money. Upon receiving the order, I immediately replaced the empties, calibrated the printer and printed off a few photos. I am very impressed with the print quality of these replacements. A lot of times with non-oem replacements, the yellows/blues etc. are washed out or strange colors, but I do not detect any of that with the V4INK products."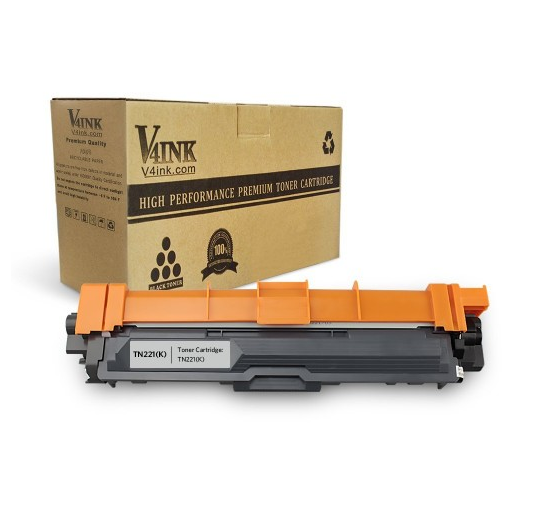 In V4INK, surprises forever go on. Wonderful after-sale customer services. Register for our customer's account, and receive discount codes and other gifts.